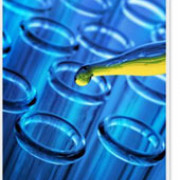 Hindustan Fluorocarbons Limited (HFL) was incorporated on 14th July, 1983 as a subsidiary company of Hindustan Organic Chemicals Limited (HOCL), a CPSE under the administrative control of the Department of Chemicals and Petrochemicals. It is located at Rudraram, District Sangareddy, in Telangana. The company started commercial production in the year 1987 and is engaged in the manufacture of Poly Tetra Fluoro Ethylene (PTFE) and of Chloro Di Fluoro Methane (CFM-22). PTFE is extensively used in chemical, mechanical, electrical and electronic industries and has strategic applications in defence and aerospace sectors. CFM-22 is used as pure or in mixture for refrigeration. The raw materials used by HFL are Chloroform and Anhydrous Hydrofluoric Acid (AHF) which are sourced from public / private firms in the country.
HIFLON MM2 powder is excellent lubricant additive fro specialized oils and greases designed for conditions / systems where conventional additives such as graphite molybdenum disulphide are unsuitable. Other applications include lubrication at low temperatures in corrosive conditions where cleanliness is demanded and non-stick properties are required.
Statutory Auditors :
A V Ratnam & Co.,
180/2 Rl Upstairs,
Opp. Vijayanagar Colony Park-2,
Vijayanagar Colony,
HYDERABAD-500057
Telangana
Secretarial Auditors :
Mehta & Mehta
Company Secretaries
H No.5-1-592; 2nd Floor, Abids,
Hyderabad,
Telangana.
Registrar and Transfer Agents (RTA)
Kfin Technologies Limited
Selenium Building, Tower-B,
Plot No.31 & 32, Financial District,
Nanakramguda, Serilingampally,
Hyderabad, Rangareddy Dist.,
Telangana - 500 032.
Joint option for higher pension related documents (for HFL employees only)
Circular and Joint Option Procedure for Higher pension
Joint Option procedure in uploading for Higher Pension
Uploading of Perm. Certificate Para 26(6)
Uploading of Contribution Certificate
Uploading of Contribution certificate 2